Brian is pleased to announce that he will once again be presenting the Washington Fire Commissioners Association Training focused on how to properly manage fire districts and RFA's in compliance with the law. This training is offered every two years and will benefit new and experienced commissioners, chiefs, board secretaries and other management and administrative employees. Brian will cover the following topics in this six hour class:
The relationships between fire commissioners and personnel.
Powers, authority, duties and responsibilities of commissioners, chiefs and secretaries.
Relationships with state and county offices.
Ethics—conflicts of interest.
Finances—revenue sources, tax levies, budgets, lid lifts, debt limitations, elections.
Open Public Records.
Open Public Meetings Act.
This training meets the statutory requirements for OPMA and PRA training that is required of all elected officials.
Registration for the classes (held in Spokane on April 2, 2022 and Suquamish on April 30, 2022) can be made through the WFCA at the following link:
Snure Seminars Road Trips

Brian Snure is available to travel to your area or to provide personalized webinars designed to provide cost effective classes, seminars, workshops and training for management or employees on a local or regional basis. The classes can be specifically designed to meet the unique needs of your department or can focus on issues of general interest in your region. You name the topic that is important to you and I will customize and teach the class that you want. For more information email
Brian@snurelaw.com
.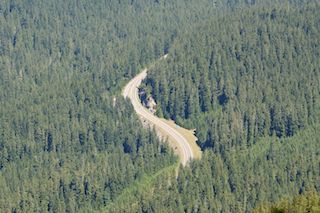 Snure Law Office, in conjunction with the Washington State Fire Chiefs Association, the Washington Fire Commissioners Association and the State Auditor's Office has updated the Fire District/RFA Bid Law Matrix to address cooperative purchasing issues (July, 2019). Click here to download.

Snure Law Office, PSC is a full service law firm located in Des Moines, Washington focusing primarily on the representation of special purpose local governments.

The firm was founded by Clark Snure in 1964 and has provided professional, efficient and economical legal representation to fire protection districts, regional fire authorities, water districts, sewer districts, metropolitan park districts and other special purpose districts throughout the State of Washington for over 45 years.

Our municipal clients range in size from small all volunteer fire districts located in rural areas to large urban fire districts and regional fire authorities. Although our offices are located in Des Moines we currently represent over 100 municipal clients throughout the state of Washington and have clients located in all 39 counties from Whatcom County to Asotin County and from Pend Oreille County to Pacific County. Through association with Thomas Burke, who is of counsel to Snure Law Office, we are able to provide a full range of timely and efficient legal services that serve the needs of a wide variety of clients.

In addition to its municipal law practice, Snure Law Office, PSC provides general legal services to numerous individuals, businesses, and nonprofit agencies. The firm maintains an extensive estate planning, real estate and probate practice and provides legal counsel in the areas of appellate work and general commercial law.