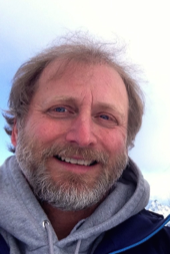 Brian Snure has represented fire protection districts, regional fire authorities and other special purpose districts including water districts, sewer districts, metropolitan park districts and cemetery districts for over 27 years. Brian also maintains a limited general practice emphasizing estate planning, probate and real estate. He has co-authored numerous handbooks relating to fire districts and departments and has spoken at numerous Continuing Legal Education courses on a wide variety of issues affecting municipal governments. Brian frequently serves as a lecturer at seminars presented by the Washington Fire Commissioners Association, the Washington State Sewer and Water Association and presents the Snure Seminars annual series of seminars. Brian regularly conducts training for both management and personnel on a local and regional basis covering a wide range of topics affecting the operations of municipal corporations. Brian is a Past President and current board member of the Des Moines Rotary Club, serves as a Board Member for Highline Music4Life and for the Des Moines Dollars For Scholars Community Scholarship Foundation, and previously served on the Board of the Des Moines Food Bank and the Des Moines Chamber of Commerce. Brian received a B.A. and M.A. from the University of Washington in History and received his Juris Doctor degree from the University of Washington Law School where he served on the editorial board of the Washington Law Review. Brian is married to Leslie, and they have two wonderful daughters, Erika and Emily.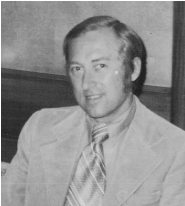 Clark Snure practiced law in Washington State for over 50 years before retiring at the end of 2010 and moving to Honorary status with the Washington State Bar. Clark's service to the fire service stretched over forty-five years of in counseling, educating and representing fire protection districts. Clark served as the secretary to the Board of Commissioners of King Country Fire Protection District No.26 for over forty-five years and was honored with the distinction of Secretary emeritus of South King Fire and Rescue. Clark's accomplishments in the fire service are legendary. He personally represented over 400 fire districts and departments many of which have now merged or disappeared through annexations. Clark as the draftsman for the committee that rewrote Title 52 in the 1980's and was the driving force behind years of educational development of fire districts in Washington. Beginning in the 1980's Clark and the then Director of WFCA Ernie Swanson decided to begin educating fire commissioners, chiefs and secretaries on the legal requirements surrounding he operation of a fire district. In the early years Clark would barnstorm the state presenting numerous seminars per year. Over his career, Clark has presented hundreds of seminars and classes in Washington and Oregon and has authored over 13 handbooks covering all facets of the fire districts and the law. With the assistance of his son, Brian, these handbooks remain an important resource for fire districts throughout the State. Until his recent death, Clark served as President of the Des Moines Legacy Foundation, and was an active and honorary member of the Des Moines Rotary Club. He graduated from the University of Washington and received a Juris Doctor degree from the University of Washington Law School where he served on the editorial board of the Washington Law Review.
Thomas G. Burke (of counsel)

Tom Burke serves as of counsel to the firm and focuses on labor relations and employment litigation. Tom has represented fire protection District's in litigation involving collective bargaining issues and employment disputes. Tom has over 30 years of experience and focuses primarily on his extensive civil litigation practice at both trial court and appellate levels, with emphasis on personal injury and business related issues. Tom also advises non-profit and public service programs in development and organization. Tom serves as General Counsel to the World Karate Federation, the International Federation for the sport of Karate, Pan American Karate Federation, USA National Karate-do Federation the National Governing Body for the sport of Karate in the United States. Tom is currently the President of the USA National Karate-do Federation a sport which is a Member of the International Olympic Committee. Tom's sport law practice includes appearances before the Court of Arbitration for Sport located in Switzerland.