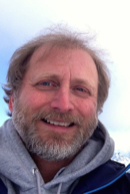 2021 WINTER WEBINAR SERIES
February 26, 2021 - Bid Laws, Procurement and Public Works
March 12, 2021 - Fire Service Employment Law
Brian Snure represents fire districts, regional fire authorities and other municipal corporations throughout Washington. This year Brian will present two separate fun and informative webinars covering critical issues that impact the operation of your Fire District or Regional Fire Authority.
Bid Laws, Procurement and Public Works
February 26, 2021
9:00-Noon

Includes 2021 Bid Law Handbook

Bid Law Compliance
Public Works, Prevailing Wages, Contracts
Equipment Purchase, Procurement Policies
Contracting For Services
Intergovernmental Purchases
Selling Surplus Property and Equipment
Federal Grant Compliance

Fire Service Employment Law
March 12, 2021
9:00-Noon

Includes 2021 Employment Law Handbook

Creating and Defining Employment Relationships
Wages and Benefits
Fair Labor Standards Act/Minimum Wage Act
Leave Benefits
Part Time vs. Full Time Employees
Volunteers – Compensation – Issues
Discipline and Termination – How To Do It Right!

Individual: $70.00 per class.
(includes access to live or recorded webinar and emailed copy of handbook).
Department Access Pass: $300.00 per class.
Allows your District or RFA to have an unlimited number of commissioners, employees and volunteers attend the live or watch the recorded webinar (includes shareable emailed pdf copy of handbook).
To register, click on the button above corresponding to the webinar you wish to register for.
Based on Zoom requirements, you must register separately for each class.
Each registration requires a unique email address. If you prefer to register by mail or email, please
click here to download a printable registration form
, complete, and mail or email to Brian@snurelaw.com or 27425 8th Ave. S. Des Moines, WA 98198.
Email any questions to
Brian@snurelaw.com
. Thank you for registering!
Snure Seminars Road Trips

Brian Snure is available to travel to your area or to provide personalized webinars designed to provide cost effective classes, seminars, workshops and training for management or employees on a local or regional basis. The classes can be specifically designed to meet the unique needs of your department or can focus on issues of general interest in your region. You name the topic that is important to you and I will customize and teach the class that you want. For more information email
Brian@snurelaw.com
.