35th Annual WFCA Pre-Conference Laws Update Seminar

Wednesday, October 25, 2023 • 6:30 pm - 9:30 pm • Tulalip Resort

2023 Legislation, Recent Court Decisions, Regulatory Developments

-Register online for in-person as well as Zoom options-

(Please note that this registration is separate from the WFCA Conference registration)

Please join Attorney Brian Snure for the live presentation of the 35th annual WFCA pre-conference laws update seminar. Brian promises a fun and informative evening as he reviews new developments in State and Federal laws, regulations and court decisions that impact the operation of your Fire District or Regional Fire Authority. This year's topics include:
Open Public Meeting Requirements and Strategies - Remote Meetings
Volunteer Firefighters - FLSA Compliance Strategies - Pensions
Commissioner Vacancy Procedures - Recall - Election Deadlines
Bid Law Thresholds - Piggyback Bids - Public Works
Employment Updates - Minimum Wage - Discrimination - Due Process
Long Term Care Act - Paid Family Medical Leave
Fair Labor Standards Act - Overtime Rules - Collective Bargaining
Finances - Benefit Charges - Tax Levies - Tax Increment Financing
Liability - Public Duty Doctrine - Immunity - Tort Claims
Retirement Systems - LEOFF Eligibility and Benefits - PERS - BVFF
Public Records - Medical Records - HIPAA Developments
REGISTRATION

Individual: $50.00 • Click registration button below to register online
(Please note that this registration is separate from the WFCA Conference registration)

PREFER TO REGISTER BY MAIL OR EMAIL?
CLICK HERE FOR A PRINTABLE REGISTRATION FORM THAT CAN BE EMAILED OR MAILED.
ONLINE REGISTRATION IS PREFERRED.

Dear Friends and Clients,

It is with a heavy heart that I must share that attorney Thomas Burke passed away unexpectedly on May 18, 2023. This is a tremendous loss to his family as well as to his friends, clients and the greater legal and fire service communities in Washington. Tom was my former partner and since 2006 served as of counsel to my and my father's law firm. Tom's capacity for knowledge was unsurpassed, his mind was quick and he was able to handle every issue I and my fire service clients could throw at him. He was a kind and gentle man, with a great sense of humor. When my Dad passed in 2014, Tom was there to help and support my law practice and became the guy I could always turn to for a bit of advice and guidance. He will be greatly missed.

True to his humble nature there will be no public memorial service but if you wanted to make a donation in his memory to either Seattle Children's Hospital or CASA (Court Appointed Special Advocates) https://washingtoncasa.org/ his family would be honored.
Snure Seminars Road Trips

Brian Snure is available to travel to your area or to provide personalized webinars designed to provide cost effective classes, seminars, workshops and training for management or employees on a local or regional basis. The classes can be specifically designed to meet the unique needs of your department or can focus on issues of general interest in your region. You name the topic that is important to you and I will customize and teach the class that you want. For more information email
Brian@snurelaw.com
.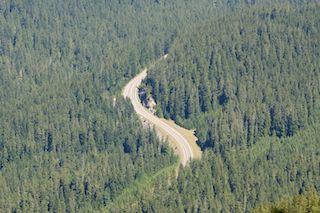 Snure Law Office, in conjunction with the Washington State Fire Chiefs Association, the Washington Fire Commissioners Association and the State Auditor's Office has updated the Fire District/RFA Bid Law Matrix to address cooperative purchasing issues (July, 2019). Click here to download.

Snure Law Office, PSC is a full service law firm located in Des Moines, Washington focusing primarily on the representation of special purpose local governments.

The firm was founded by Clark Snure in 1964 and has provided professional, efficient and economical legal representation to fire protection districts, regional fire authorities, water districts, sewer districts, metropolitan park districts and other special purpose districts throughout the State of Washington for over 45 years.

Our municipal clients range in size from small all volunteer fire districts located in rural areas to large urban fire districts and regional fire authorities. Although our offices are located in Des Moines we currently represent over 100 municipal clients throughout the state of Washington and have clients located in all 39 counties from Whatcom County to Asotin County and from Pend Oreille County to Pacific County.

In addition to its municipal law practice, Snure Law Office, PSC provides general legal services to numerous individuals, businesses, and nonprofit agencies. The firm maintains an extensive estate planning, real estate and probate practice and provides legal counsel in the areas of appellate work and general commercial law.