Clark B. Snure Memorial Page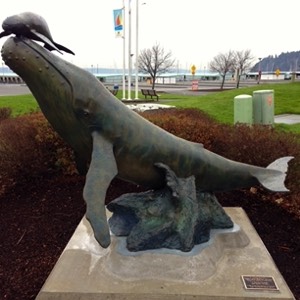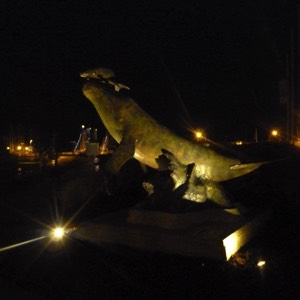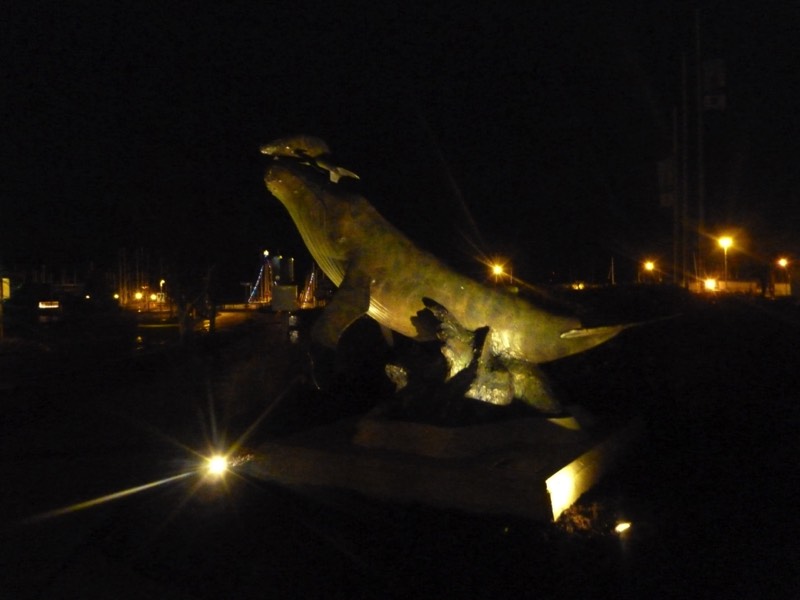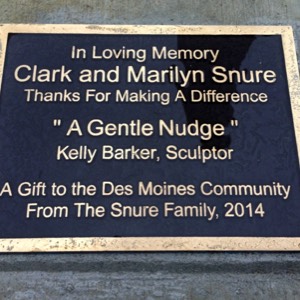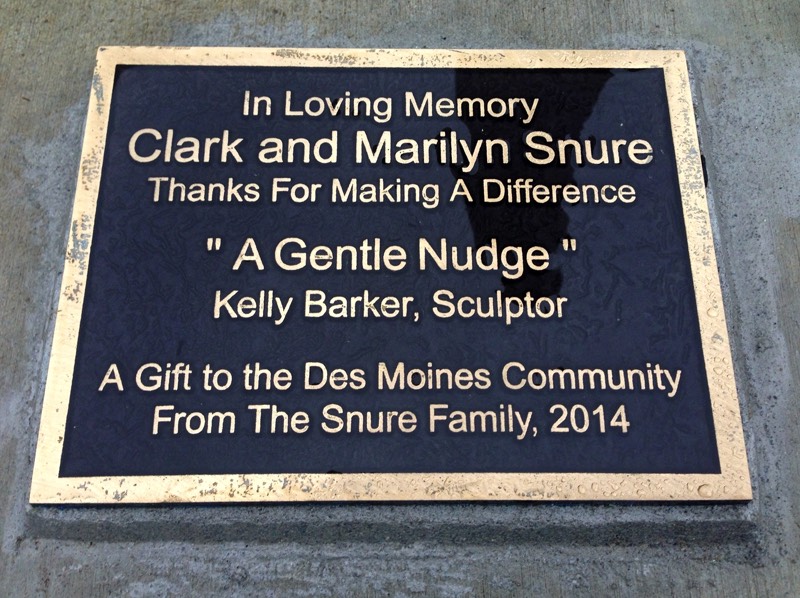 Whale Sculpture Memorial at Entrance to Des Moines Marina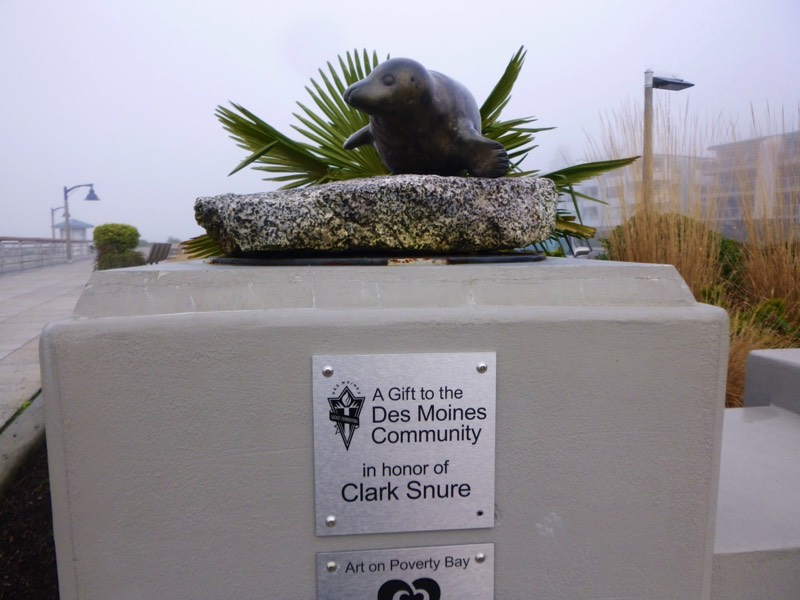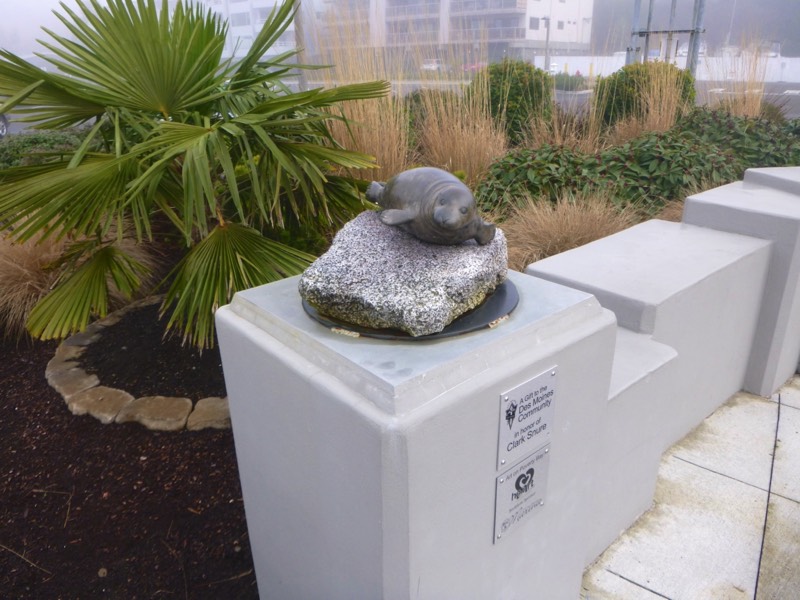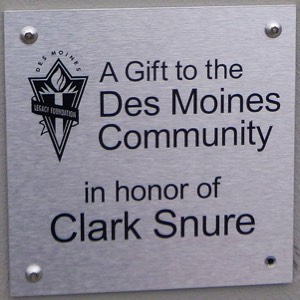 Seal Sculpture Memorial in Des Moines Marina
________________________________________________



Thanks to all of you who shared your memories of Clark with us:

Dad, thanks for always being there for us and being the greatest dad in the world. We will never forget everything you did for us, and that none of us kids would be who we are today without your wisdom and guidance. I hope there's great hiking up where you are and that you are finally able to get back out on the trails you loved so much again.

Miss you and love you,
Kraig

Clark, you will always hold a special place in my heart. I so admired your sense of adventure, and your love for the outdoors. But more than that I admired how much you loved your children and your wife, it is so rare these days. Thank you for always being so kind to me and my dogs. I hope you are hiking a trail with the sun to your back holding hands with the love of your life.
I will miss you always,
Tisha
Clark set a very high standard for the attorneys following him. His contributions to the legal and fire service communities will not be forgotten.
Dad,

You have always been my inspiration, as a father, as an attorney, as a caring and thoughtful human being. I learned so much from you and will miss you deeply even though every time I look in the mirror, talk to my kids, work with my clients, I realize that there is no need to miss you because you are really still here. We shall meet again someday and in the meantime hope you and mom are enjoying the view. I love you.
I met Clark many years ago while I worked for South Beach Ambulance in Westport WA and from the start he showed a caring for that agency as if it was his own, not just a client of his. His professionalism was something the entire family can be very proud of and his sense of humor at training events always made people smile. Clark will be missed but won't be forgotten ever. Brain I see many of your dad's traits in you and that is a very good thing.
Clark will be missed. His guidance and input truely shaped the State Fire Service. What better legacy than knowing you have left a permanent positive impact on those you care about.
Clark was a great man, he did so much for the fire service and our Fire District he will be greatly missed by us all. Your family is in our prayers.
A very simple comment. Clark was a humble, sincere man. I have always held him in the highest esteem.
Clark was a straight shooter, and called them like he saw them. I will always remember his advice shared openly and honestly, even if you didn't want to hear the answer. A genuine good man.
Brian and family. We at Klickitat County Fire District 3 will always remember Clark. We learned so much from him in our early days here at the fire district and later watched from the sidelines as you worked with him to carry on the practice. It was always a pleasure to see both of you at the podium. We are so fortunate that Clark chose the path of helping us in the fire service to deal with and understand the legalities attached to what we do. We are forever in his debt for the guidance provided us. Thank you Clark for your dedication to us in the fire service. You are in the thoughts and prayers of myself, Mollie and the entire staff.
Dear Brian and the entire Snure Family, especially your mother Marilyn,

I have been in the fire service for 34 years and consider Emergency Responders, my heroes, your Dad Clark was an Emergency Responder and one of my heroes! Your Dad Clark was a partner in keeping Fire Districts and Emergency responders in service to their communities. Clark's contribution to me professionally and personally will never be forgotten and carried in my heart.

Thank you all for sharing your father with the Fire & EMS Service. His contribution and greatness to our communities safety and emergency needs are beyond measure and we owe a debt to your father!

All of the Snure family will be in my thoughts and please let me know when the celebration of Clark's life will be. I would consider it my honor and duty to attend.

Yours in Fire & Life Safety,


Jim Ghiglione
Fire Chief
Lopez Island Fire & EMS
I feel very honored to have met Clark and the memory I have of sharing a glass of refreshing beverage while talking shop with him will be treasured. Clark truly set the standard by which all of us attorneys should be held. He was humble, funny and generous with his time and advice. What a honorable and impressive legacy he leaves. Many blessings to the Snure family.
Brian, I did not have the opportunity to meet your father, but I heard many great things about him. I wish to extend my deepest condolences to you and your family. May you all receive God's blessings and healing during this most difficult time.
Clark was always so professional in business dealings, but what stands out most in my memory of him, was the great man he was in general. He certainly provided a wealth of knowledge and assistance to the fire service for which many throughout this State will remember. Of primary importance to him, was the love he showed for his entire family. Blessings of faith and strength to each of you during this difficult time.
JIM SCHNEIDER (KENT FIRE DEPARTMENT)
BRIAN AND THE ENTIRE SNURE FAMILY AND FRIENDS; I HAD THE PRIVELGE AND HONOR OF WORKING WITH CLARK FOR ABOUT 5 YEARS, WHEN HE WAS OUR LEGAL COUNSEL FOR K.C. FIRE DISTRICT 37. CLARK WAS VERY WELL LIKED, RESPECTED, AND A TRUE PROFESSIONAL. HE TRULY CARED ABOUT OTHERS, LOVED THE HUSKIES, AND WAS A VERY HONEST MAN. WE WILL CHERRISH OUR TIMES AND OUR MEMORIES. WITH RESPECT JIM SCHNEIDER,
To the entire Snure family- Clark was a tremendous asset to our Des Moines community and especially to our wonderful Des Moines Rotary Club. His is a life well-lived and he will be greatly missed by many. I am sad he is gone and I will miss seeing him at our weekly Rotary meetings and at our charity events, he was a true Rotarian. Thoughts and Prayers to all- Jan Magnuson, Des Moines Police Department
Christopher Carleton, Fire Chief WCFD5
I would like to extend my thoughts and prayers to you and your family. I did not know your father, but must say that I expect he was an incredible man from the way he raised you to be the professional you are today. He will always be with you.
Tony Nielsen (Spokane County Fire District 8)
Brian & Family,

What a blessing your father was to the fire service! He will be fondly remembered for his countless contributions. On behalf of my board and staff, I wish you and your family comfort as we all mourn the passing of this wonderful man.

Tony Nielsen
Fire Chief
Spokane County Fire District 8
Brian, Leslie and Family,
Clark was an incredible person. I was honored to know him in last few years as we served together in the Rotary Club of Des Moines. Your father was a man of his words and I could always count on him to take care of things. My favorite memories were of the times I would spot him walking through the town of Des Moines passing out our wine and beer festival posters for our club! He also was so kind to me and would give me words of support during my year as president.
Albert Einstein is quoted to have once said, "Our death is not an end if we can live on in our children and the younger generation. For they are us. Our bodies are only wilted leaves on the tree of life". I believe that. Clark is alive in you and your children. He has a wonderful legacy to carry his memory forward.
Please let me know if I can do anything for you and your family.
Love
Lisa
Colette Schlinkmann (National Park Service)
I want you to know that you are all in my thoughts and prayers. I didn't get to meet your dad, but he sounds like an amazing man. My prayers are with you and your family.
Steve Marler, San Juan Island Fire Chief
When a person who we care for passes on, I try to remember that it is similar to a ship leaving port. As it passes over the horizon, those on shore can no longer see it. But, even though it's gone from our perspective, the ship is still there. Its just in a place that is beyond our view.

Washington's fire services will miss Clark's wisdom and guidance. But he left us a legacy in the next generation that we can all look to for continued assistance.
Brian, I send my deepest sympathy to you, your family and all who were near and dear to Clark. I worked many WFCA Saturday seminars and conferences with Clark and was always impressed with his preparation for the classes, professionalism, distinguished three-piece suits, humor and most of all, his kindness to me. At one long-ago conference in particular, the dinner theme was Mardi Gras (which basically meant you could dress any way you wanted). A certain fire chief stood out among the rest, dressed quite nicely in a three-piece suit. When asked why he didn't partake in the theme he responded, "But I did. I'm going as Clark Snure!" We all got a chuckle out of that, and I must say it really was a tribute to Clark; who among us didn't want to have even just a bit of the knowledge and expertise that he possessed? Clark was truly one of a kind; may he rest in peace.
I was so sad to hear of Clark's passing. We had such wonderful times with Clark and Marilyn on the Oregon Coast, many lunches and watching our boys play soccer and become the wonderful men they are today. These are very treasured memories for me. My sincerest condolences to all of you. He will be greatly missed.
It was a privilege to know Clark as a fellow Rotarian. He truly modelled the Rotary principle of Service Above Self. He made his community and his profession better. He was devoted to his family. He was the epitome of loyalty, perseverance, and integrity. We are all blessed by his many contributions.
I worked with Clark for over 25 years. He was very knowledgeable and a great person to work with. He will be missed by the Fire Service in the State and the nation.
I became acquanted with Clark when we both served on the Des Moines Legacy Foundation. Although I was new to being a board member and knew nothing about everything, Clark was unfailingly kind and patient in his frequent explanations to me. His legal work was so important to Des Moines. Clark was the very definition of the phrase "He was a gentleman and a scholar." I'll miss him.
Cowlitz Co. Fire District #1
With sadness we offer our condolences to Clark's family. Clark's dedication, service and advancement of the Fire Service Community will forever be remembered and he will be greatly missed.
Harry George, Sr.(Commissioner)
My heart and prayers goes out to you and your family on the loss of your father.
Lisa Brengan, Mason County Fire Dist #4
Thoughts & prayers go out to your family. Clark's dedication to the fire service and creating a more professional work environment for all of us will be remembered always; a great, great legacy! I'll remember Clark as an amazing teacher and resource, thank you Brian for taking the reigns, your dad will be fondly remembered here at Mason County Fire 4.
Butch Brenaman, Cowlitz County Fire Dist. #3
Our thoughts and prayers go out to you and your family in this your time of need.A man such as Clark who has done so much will be greatly missed.

Clark was a great man and clearly a mentor and role model to so many. Looking at his son, Brian, I can see Clark's influence in so many ways. Compassionate, giving, bright, fun loving and, above all, family oriented. I believe that Clark's greatest legacy is that he always tried to do the right thing and when he said he would do something - he did it! I had the privilege of being with Brian and Clark as he attended one of his last Husky football games last fall. Even though his health was failing, we tailgated, like he had done hundreds of times before. He was still wearing the purple and gold and cheering on the team just like he had done for more than 60 years! It was a special day. You are missed, Clark. RIP.
Sincere condolences to the family. Clark gave so much to the fire service over many years, as a new member of the Marysville Fire Board in the mid-90's I learned so much of what my duties were to be from his teachings. He was truly a great man.
DON MAIURI, WALLA WALLA 4
SO SORRY FOR YOUR LOSS, CLARK WILL BE GREATLY MISSED BY THE FIRE SERVICE, CLARK WAS A WONDERFUL PERSON, MAY GOD BLESS ALL OF HIS FAMILY,
Clark was a very special person who taught so many of us. He will be missed.
Dear Brian and Family - It was with great sorrow that I read of Clark's passing. I first met Clark in my early days as a Commissioner for Fire District 37. I remember Clark attending some of the monthly Commissioner Meetings when we had an issue which required his legal counsel. He was a straight-talking, no nonsense kind of guy who could cut through the minutiae and quickly get to the heart of the matter!
I enjoyed attending his seminars at the Annual Conferences in Spokane and Seattle where he would keep the Commissioners up to date on the latest changes in the laws affecting the Fire Districts. He was so knowledgeable, well spoken and highly regarded by all who came in contact with him. In reading his Obituary, I can now understand why he was so well-informed about the laws since he wrote the book!
I will always remember his quick wit and dry sense of humor…Brian is a lot like him in that regard. He would make an offhanded remark with a straight face and wait for your reaction, then break into a big smile as he saw the puzzled look on your face, Classic Clark! I know he will be greatly missed by his family, of course, but also by the countless friends he made in his nearly 84 years on this earth. Clark truly did leave this world a better place. He was a wonderful man who led a full and, by all accounts, wonderful life! In your sorrow, also be joyful in celebrating his passing to a much better place, where the love of his life and so many other friends were there to greet him with loving and open arms.
Dear Brian, Leslie and family --- Condolences to you and family upon the loss of Clark's passing. Although I haven't visited for quite awhile I remember him standing tall with his quiet smile as the family, Pat and Bob and myself made our way down the steep path in the back of your home to view the water. His memory still lives in your hearts.



Brian and family,
I am so sorry for the loss of your Dad. May the memories you have of him comfort you and help to fill the void I know you must feel. Hugs and caring to all of you...
Snohomish County Fire District 21
Dear Brian and Family,
Thinking of you with deepest sympathy for your loss. Keeping you in our thoughts and prayers.
Peggy Ware, Jefferson District #4
I was saddened to read of Clark's passing. I remember his presence at the WFCA Conferences when I first started in the Fire Service over 25 years ago, and I've enjoyed seeing him ever since. I will miss his presence. Sympathy, love and prayers are extended to Brian and family.
Skagit County Fire District 8
We are so sorry to of Clark's passing. All of us here at the District that have had the pleasure of meeting & speaking with him will remember fondly. He not only was an amazing professional but a wonderful human being. Special thoughts and prayers go out to your family during this life changing event. May you find peace and joy with all your wonderful memories you shared with him.
Pam Radil, Skagit County Fire District 8
My thoughts and prayers go out for you and your family. He is thought highly of by all the people who had the pleasure of knowing him.
Clark
I will miss you dearly, for you were a good, true kindhearted gentlemen and a generous giver, asking for little in return (except for friendship). And you were always doing and thinking of others. You were very well respected and liked by everyone.
You were a kind, thoughtful, honest man. So independent and full of so much energy. You inspired a lot of people and it showed in your work, your community, and your family's life.
You raised a wonderful successful son. Brian has followed in your footsteps and who I have the pleasure to have married. I am so blessed and honored to be a part of your life in the Snure Family.
I remember all the times I would come down from Seattle and spend the night at your house; you were so welcoming and polite and offered so much comfort.
In the morning I can remember you eating that cereal (can't remember what the brand name was but it looked like rabbit food) and tasted like paper (I knew that because I tried it). I thought, "where are the pancakes?" I guess that cereal must have filled you with that energy you always seemed to have.
You were the best father-in-law, and neighbor that I could ask for. I am so glad my girls were able to grow up with their grandparents so close.
I wasn't to sure about it at first but you never interfered in our family matters, you only ever provided for support, comfort, and to serve as a great role model.
To Erika and Emily you were a great grandpa at heart - they will miss you and will keep the UW Snure tradition going. GO DAWGS!
I will always remember you deep in my heart and will only have kind words to say about you. Even though you are not present, your laughs, stories and smiles will continue. And I will remember that Snure Smirk. To this day I cannot do that! I guess you have to be a true Snure.
You definitely lived life to its fullest. Between falls and accidents and when it was difficult you pulled yourself up and bounced back. You had so much strength and energy and made every minute of every day count.
It always seems like we have so much time to spend with someone until they're gone, and then its seems so short.
There are no more aches and pains here for you Clark. This is a new beginning and journey for you. And you are going to be just the same person you were.
Even though you are no longer here, we have a lot of treasured memories to keep you alive everyday. You will not be forgotten.
I will miss you.


On behalf of the Commissioners of GH Fire District No. 1 in Oakville Wa. and my self , I would like to extend my sincerest sympathies to you Brian and to all of your Dads family. . We all enjoyed working with him over the past many years.
Brian Evans, Grant County Fire Districts 10 and 11
On behalf of Grant County Fire Districts 10 and 11 we offer our condolences to the entire Snure family on the recent passing of Clark. We have many fond memories of Clark, working with him as well as spending time visiting with him at conferences. There is no doubt that Clark was a major force in shaping fire districts as we know them. He will be greatly missed! All of our thoughts and prayers are with you during this difficult time.
The Commissioners of Skagit Co Fire District 6 would like to pass on their condolences to you and your family with the passing of Clark.
If you would like to post a memory or remembrance of Clark and missed the opportunity to post when the window was open, please
click here
to send your submission to the webmaster, and it will be added to the site. Thank you.